Goals Met — with Sales Incentives.
Whether you're looking to increase revenue, drive profitability, change the product mix, or reduce sales inefficiencies, we can help you inspire your sales team to make it happen. Working with your people and providing them with the right sales incentives to change their behaviors will help you meet – and exceed – your business objectives. But don't limit it to just your top performers. Studies show focusing on mid-level performers will have a much greater impact on your programs, and your businesses' success!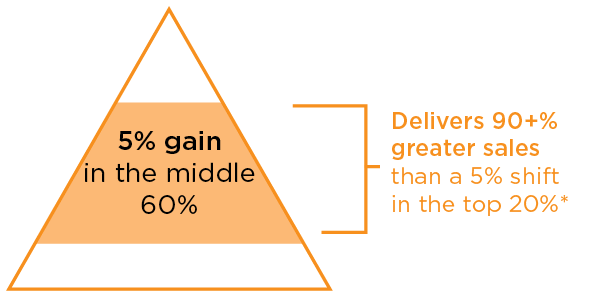 Our technology-enabled incentive solutions focus on the participant and feature relevant, personalized messages that get their attention and their action. We also employ social sharing, product and company updates, educational tools, standings, and program reports.
Together, we can develop ideas that will help you drive sales, create brand loyalty, and at the same time promote and meet your business objectives, delivering a meaningful ROI for all.