It takes an abundance of aspiration and energy to carefully plan and design a creative meeting environment that feels natural, free-flowing, and conducive to idea generation and collaboration. Conventional hotel ballroom and meeting spaces do serve their purpose well—they are highly customizable and provide the ability to create any atmosphere to immerse the audience in the message. But what if you don't have the time or resources to shape such an ambitious event on your own? Here are five imaginative, turnkey meeting and event spaces with a clever blend of design and function that is sure to be a welcome surprise. All you have to do is add the guests. From product launches to training, for customers or employees, these meeting locations provide all the amenities and inspiration that create a successful and memorable experience.
1. Meet
Meet is a creatively curated collection of spaces. Based in New York City, this unique meeting and events venue has six advertised locations that can accommodate anywhere from 10 to 500 guests. Meet also offers exclusive locations such as custom-designed artist's lofts and executive boardrooms with the design, technology, and services to delight and inspire any group. Each location has a different trendy vibe and a fresh, unconventional décor. When booking a space with Meet, there are no worries about where the food will come from or the appropriate production and A/V needs. They will even connect you with similarly-appointed hotels nearby, should the need arise.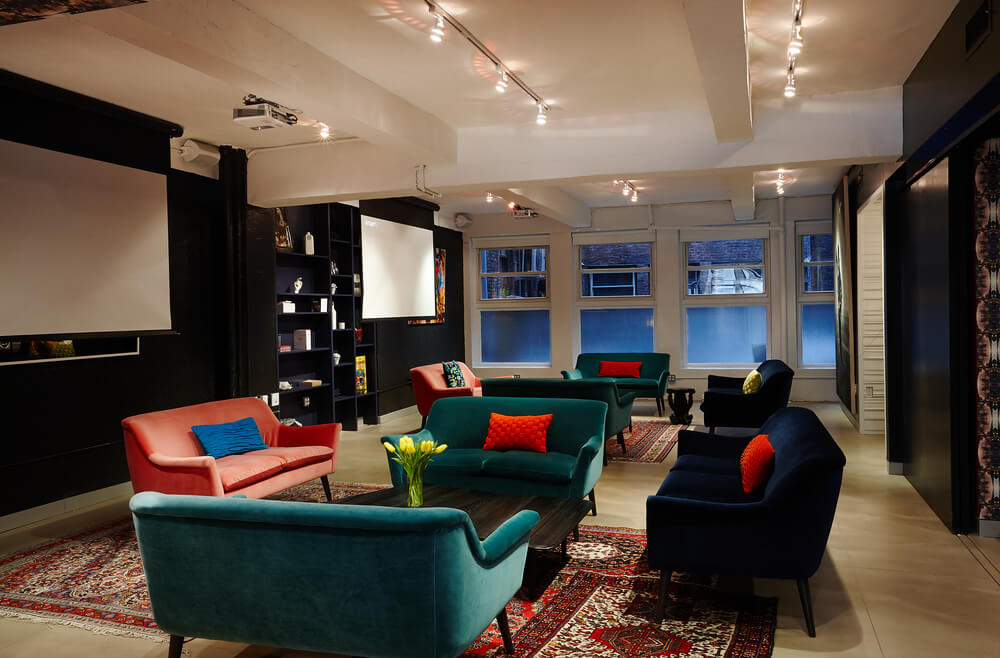 Offsite's two locations in New York City and one in Chicago's West Loop can accommodate approximately 20 to 100 guests in their high-tech, modern-chic spaces. The turnkey experience brings together the comforts of home with the technology of the office in an environment perfect for collaboration and brainstorming.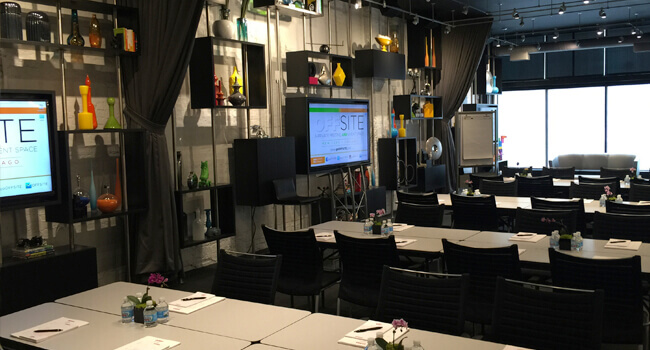 Ranked as one of "Chicago's best meeting spaces for idea-generation" by Crain's Chicago Business, up to 40 guests can gather in the Innovation Lab for inspiration and imagination. While food is not included in the rental fee, you can choose any caterer you'd like to work with, or Thinkubator can provide an all-inclusive package. Beverages and snacks can also be added to supplement meals. Internet access and monitors are included in the rental, along with brainstorming supplies, and of course, the furniture.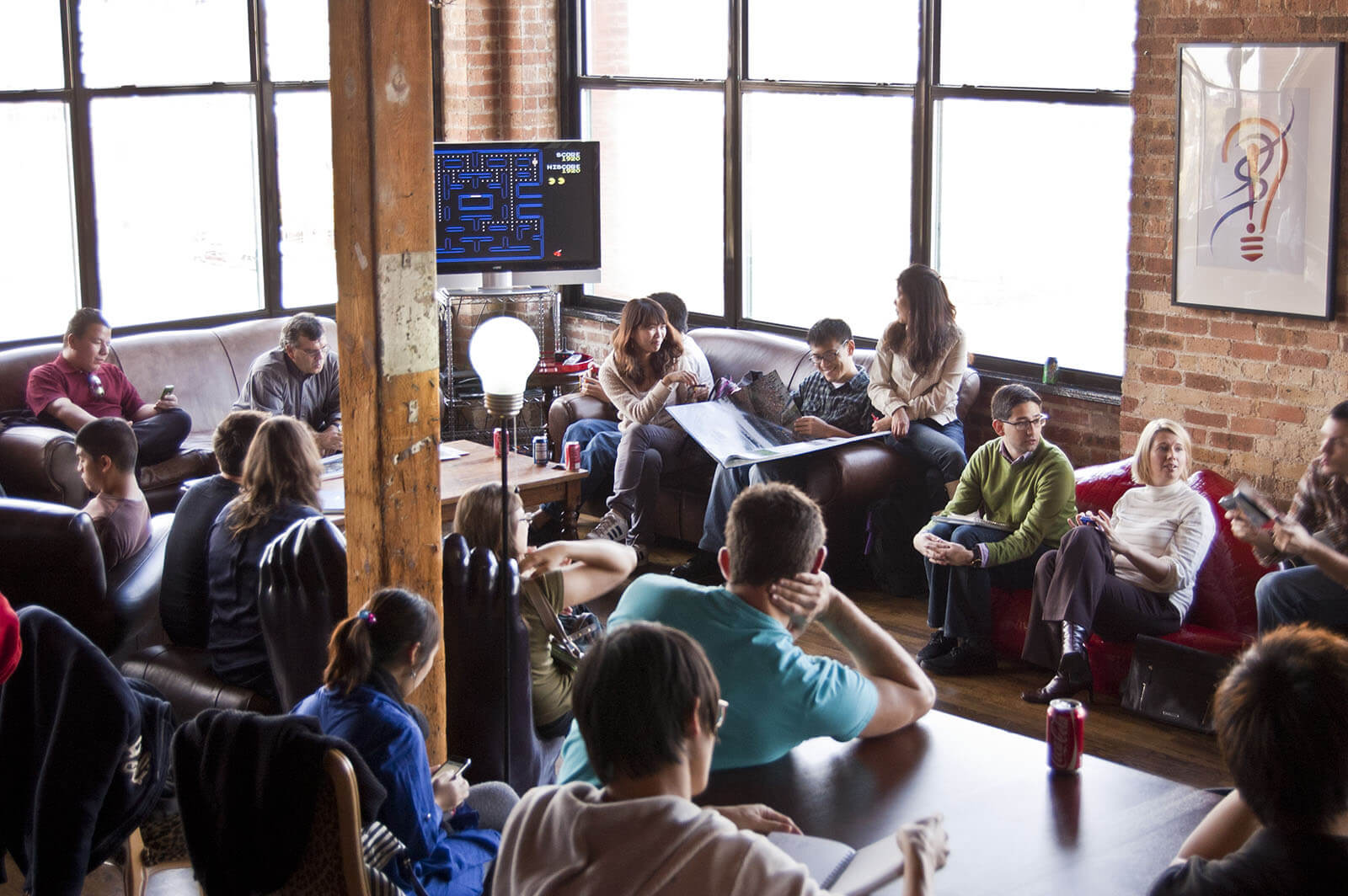 Soho House & Co is a private club, and you have to be in a creative industry to become a member, but the right connections can get you into some of the coolest meeting spaces on the planet. Soho House has 15 clubs around the world and they are adding more, along with co-working spaces in Los Angeles, Istanbul and London. Screening rooms or cinemas could be considered a signature feature of most, if not all, locations that have this intimate space. In London, you can set up a private screening with a menu tailored to subtly support your story-line. See the menu from Some Like It Hot here.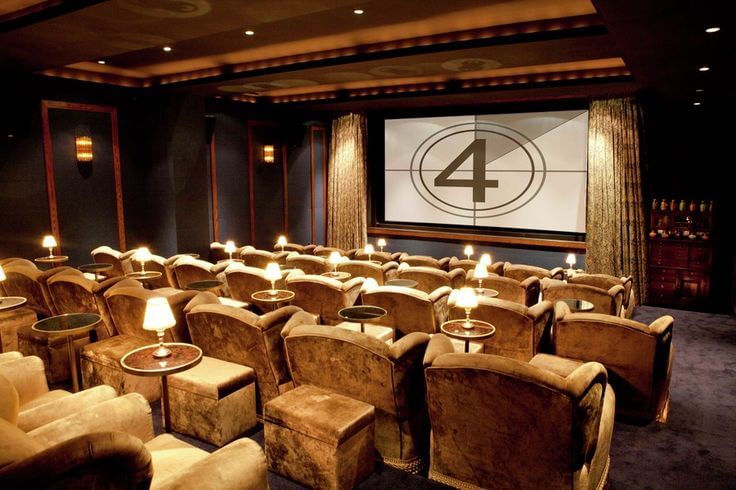 5. Trendy Hotels
With many intriguing options now available, planners are starting to favor meeting spaces at non-traditional hotels. According to a recent article in Smart Meetings Magazine (9 reasons chic venues are smart meeting spaces), planners and attendees are drawn more and more to trendy and distinctive hotel meeting spaces that provide a unique experience. Floor-to-ceiling windows frame cityscapes and intentional local designs celebrate the story of the destination. Pool tables and ping-pong tables, swim-up bars, and cabanas combine to create the fun and ambiance that inspire meeting attendees and guests.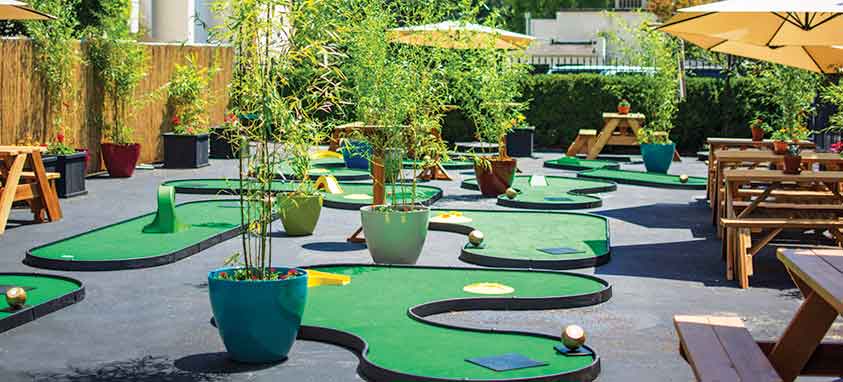 19th hole, Hotel deLuxe, Portland, Oregon
When planning your next meeting or event, keep your options open and know that there are different and unique spaces that will get your participants excited to attend and share what they experienced.
Don't forget to sign up for our insight emails below. You'll receive monthly updates on Creative Group and other industry news.
Let's Thrive.
banner photo credit: Hudson New York, New York City
Want to learn more?