Need some fun ideas to surprise and delight your meeting participants without breaking the bank? Check out some simple ideas to mix things up with food and beverage, transportation and merchandise. Keep reading and you'll even find a few bonus tips for networking activities.
Dining Differently
Looking for a unique dine-around, but don't have a transportation budget? Maybe you've got a food and beverage minimum to meet at the group hotel but you don't want a huge, banquet every night. Regardless of the reason, these ideas are sure to spice up your dining event.
Create intimate dinner parties without ever leaving the resort. Work with hotel staff to find secluded locations throughout the property where remote kitchens can be set up. NOTE: This will require a flexible partnership with the hotel and a crafty chef. Create a custom menu to wow the guests and generate a sense of exclusivity. A proper theme can help inspire the chef to come up with creative ideas. For example, "Fire & Ice" décor can be complemented by hot and cold foods and a "Green" theme can feature a clip-your-own-salad bar.
Each resort property is unique, but most have spaces they can block off for your group, like poolside locations in the evening or verandas and patios. Hotel lobbies usually contain beautiful lounge areas that are barely used and would be perfect for a group gathering too. You can even use this idea at all-inclusive properties. There may be extra set-up fees, but it's a simple way to make your guests feel extra special.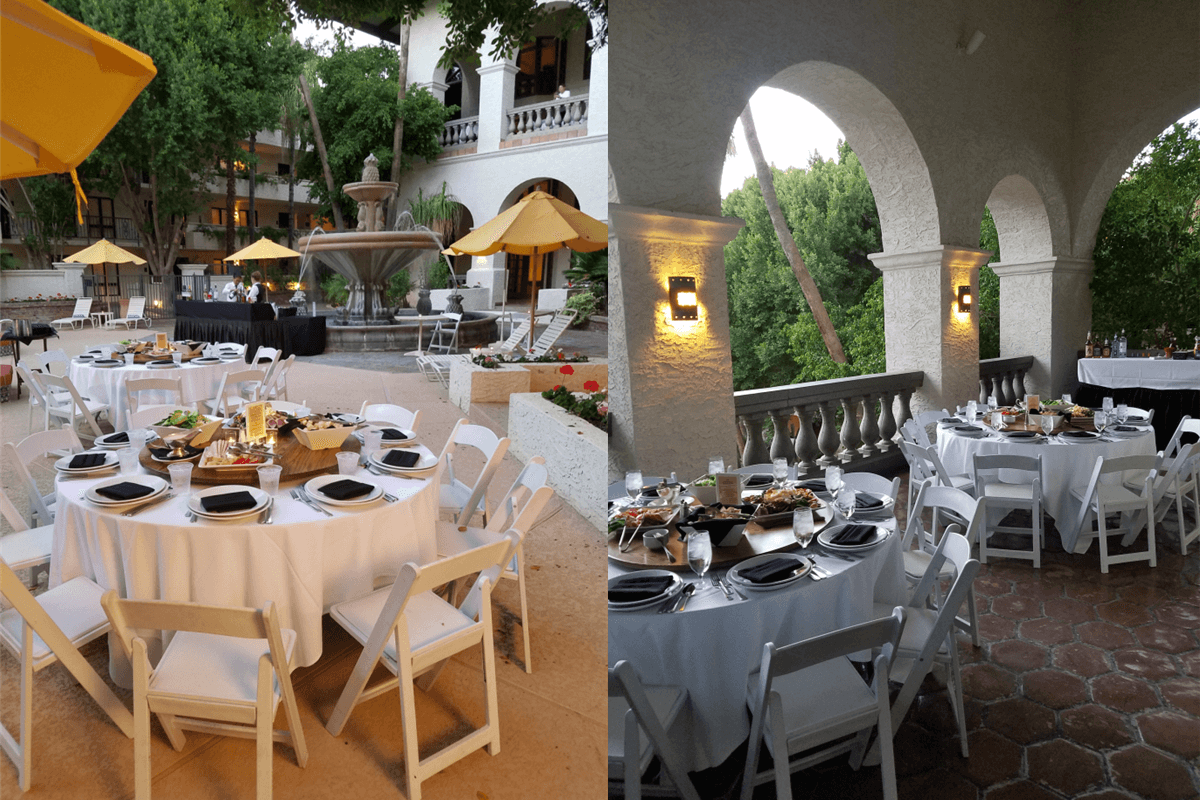 Transportation
Some amazing destinations aren't the most convenient to get to. And lengthy transfers are bound to happen occasionally. So why not make the best of it? Make sure guests are covered with snacks and drinks. Pillows and blankets are a welcome treat for a cozy transfer to a winter destination. Other ideas include playing games to help pass the time, like "Name that Tune", "Karaoke" or "Cash Cab."
Also consider ramping up in-flight entertainment, especially if you are chartering a private plane. Marie Claire created a whole event around in-flight entertainment on the way to its Power Trip Conference. It featured products and services like laptops and bags and a make-up bar all provided by advertisers. Want to go big-time? Invite a singer to perform live for flyers!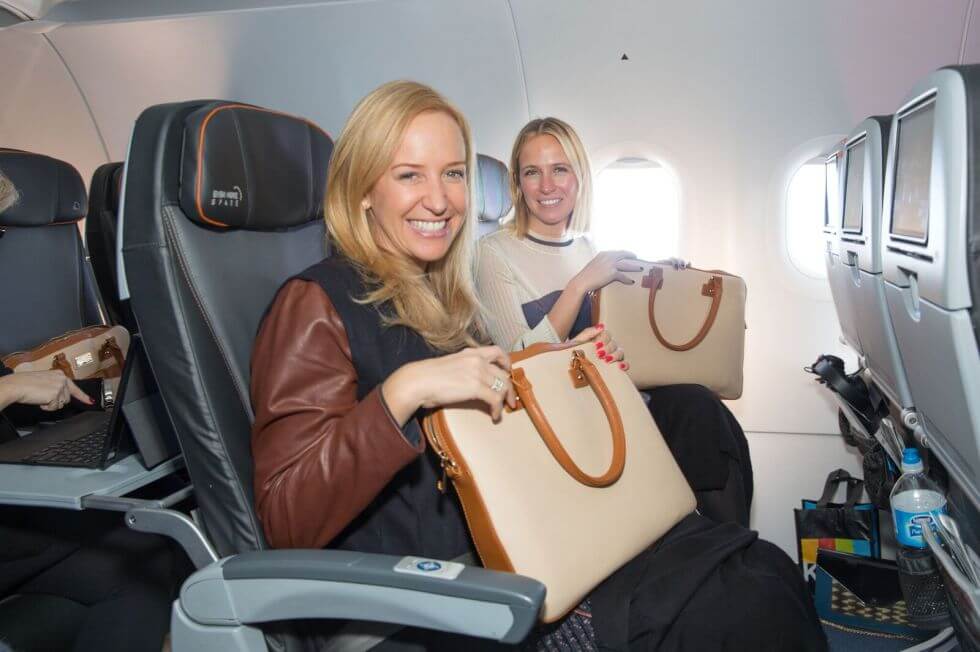 Source: http://www.marieclaire.com/celebrity/news/g3564/marie-claire-power-trip/?thumbnails&slide=22
Memory Merchandise
One of the best ways to surprise and delight participants is to send them home with memory merchandise from the event. People love seeing themselves in photos. Take typical event photography to the next level by printing and framing a picture of the group and placing it in individual hotel rooms.
A unique way to tie in the theme of the meeting is to bring in an artist to capture the vibe of your event. Some artists do live art performances and send attendees home with an original signed print of their work, creating lasting memories and tangible reminders of the experience. You can even make a game out it to boost engagement – ask the audience questions using the event app and reward the winner with the painting.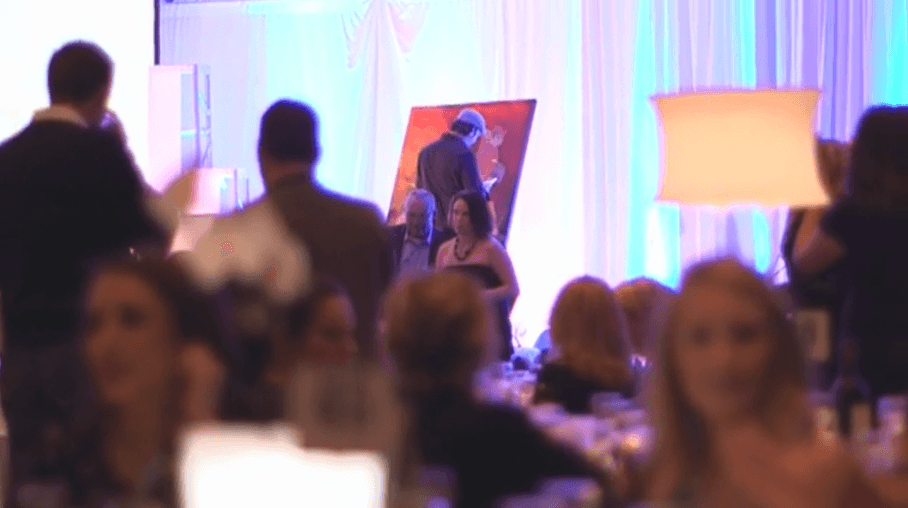 Bonus: Ice Breaker/Networking
Have attendees upload a current photo of themselves during registration. These photos can then be screen-printed onto t-shirts which will be distributed at random at check-in. The fun begins when participants try to find their own images on other people's shirts — a cool way to break the ice. Another twist on this is to have participants submit pictures of themselves at high school age and provide photo buttons instead of name badges. This is another fun way to encourage people to mix and mingle and discover each other's names.
What will you do to mix things up at your next meeting or event?
Let's Mix Things Up!