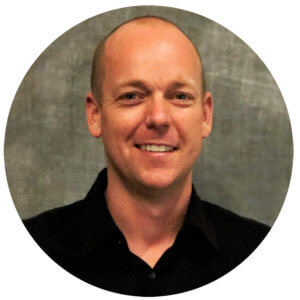 Craig
Senior Director, Sales and Business Development
Creative Group (CG): What do you love about your role?
Craig (C): As the West Coast sales leader, I am responsible for the performance of the sales team and all business development strategy and activity on the West Coast. I love that I am challenged every day. I enjoy both the "thrill of the hunt" with new client conversations, as well as learning more from our current customers about how we can better lead, guide, and consult them in all aspects of their business. One of the best things about my role is that I get to learn from those who've been in the business for decades, while also adding fresh perspective on what it takes to be successful and connect with customers in the thriving and ever-changing Silicon Valley.
CG: Do you have a proud moment you can share about a time you deeply connected to a client's business challenge and delivered the perfect solution?
C: I love when new clients come to us with a challenge they are facing or a hurdle that they think cannot be overcome. Recently, we were working with a client who felt that their agency partner couldn't grow with them. They appreciated what that agency had done for them but needed a fresh perspective and a partner who could bring new ideas and help them scale. Our team did a lot of listening in the first few discovery calls, collaborated internally to develop a solution customized to their needs, and we were able to win their business. These are the moments that make me proud of what we do and grateful for the people that I am lucky enough to work with every day.
CG:  Is there an author or a quote you live by…either in business or your personal life – something that really resonates with you?
C: Around the office, I often remind people that "Teamwork makes the dream work". It might sound cliché, but It's the truth. It's rarely about one individual performance and I find that approaching life with a sense of humbleness attracts lifelong connections, both personally and professionally. I also remind myself constantly about what Jack Welch said when it comes to leadership: "Before you are a leader, success is all about growing yourself. When you become a leader, success is all about growing others".