How do meetings and events help people thrive? Simple. They enable people to network, learn, celebrate, and more.
Help your meeting participants increase their thrivabilitySM by effectively crafting your message and providing the right environment for your purpose. 
Which components below will make your meeting engaging and worthwhile for participants?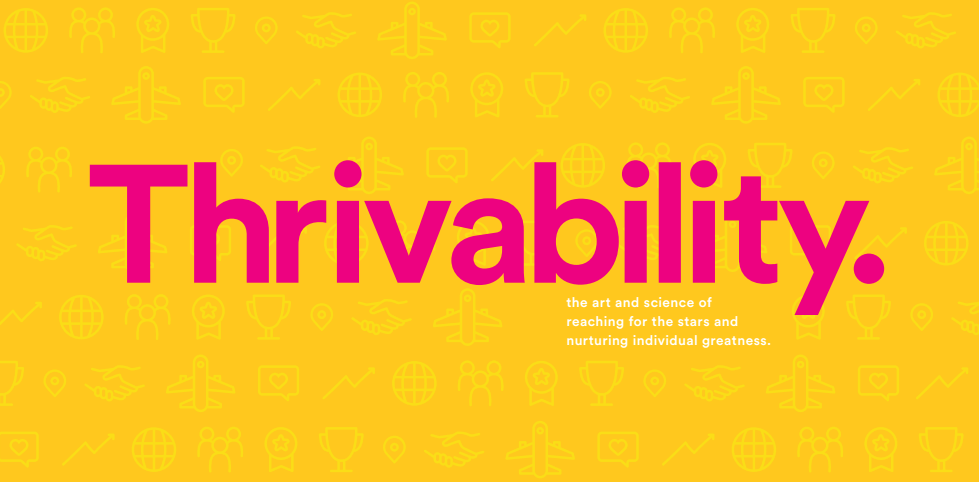 Networking
Including networking opportunities within a meeting or event provides participants the chance to meet new people, foster existing relationships, and discover people with similar interests. Whether networking with a colleague, a business leader in your company, or a potential or current client, face-to-face conversations build relationships. According to Meetings Mean Business, executives agree that networking (89%) and new business opportunities (86%) are best accomplished face-to-face.
What can you learn networking? Perhaps you discover your coworker excels in an area you struggle with – now you have someone to ask for advice. Maybe a senior leader brings up a challenge she is having, and you have some ideas on how to solve it. Or picture the opening reception of a conference where you meet a potential client all because you both love the kung pow shrimp! The possibilities are endless and studies show networking is one of the primary reasons people decide to attend in-person meetings.
Not all networking has to be a cocktail hour either. Incorporate some gamification or activities to help break the ice. What works best will depend on your audience – but try to mix things up!
Educate & Launch
"An investment in knowledge pays the best interest." Benjamin Franklin
A report by Skift and Meetings Mean Business states that professional development is rated as the most valuable benefit for attending events among Millennial professionals today. But we all thrive when we learn and share information.
We trust doctors because they stay up-to-date on medications and treatments and can identify symptoms of diseases that no one even knew existed. Organizations also trust sales people that understand their products. Learning and education are especially effective in a face-to-face environment because it allows for non-verbal cues, collaborative interaction, and physical demonstrations of products.
Offering demonstrations in creative ways or unexpected places will entice your audience. For example, we hosted a product launch for one of our clients on the High Roller in Las Vegas. As a newer experience, the allure of the attraction drew a crowd and provided a great backdrop for the launch. Keeping your meeting participants engaged will help them understand and be excited to spread your message.
Celebrate
Elements of a celebration such as music, lighting, imagery, food, drink and scents delight all five senses and help to play a role in making the experience unforgettable. Celebrating accomplishments will lead to a thriving circle of productivity. Perform, Succeed, Celebrate and repeat! Meeting designers are the architects that help set the stage and delight attendees. When people feel recognized and rewarded they are motivated to perform again and again. Always keep in mind that people like to be recognized differently though.
For example, Julie enjoyed being recognized in front of her entire company for her 30 years of service. She received a shimmering trophy and wild applause from the audience at her company meeting. However, Ryan is quite reserved and instead felt appreciated when he attended a nice dinner with his spouse and an executive from the company for the same accomplishment.
Inspire Teamwork and Innovation
Through team building activities, events, and ice breakers, a bond is created that is as authentic as it is deep. Building camaraderie and connections among co-workers that last beyond the event will lead to a thriving work environment.
Whether it's a corporate social responsibility (CSR) activity or an innovation competition, inspire people to cultivate ideas together. When combining an entrepreneurial mindset and a culture of teamwork, the outcome will lead to employees that support one another and propel the organization to new heights.
Learn more about how we help people thrive through Global Meetings and Events.
Let's Thrive.
Want to learn more?